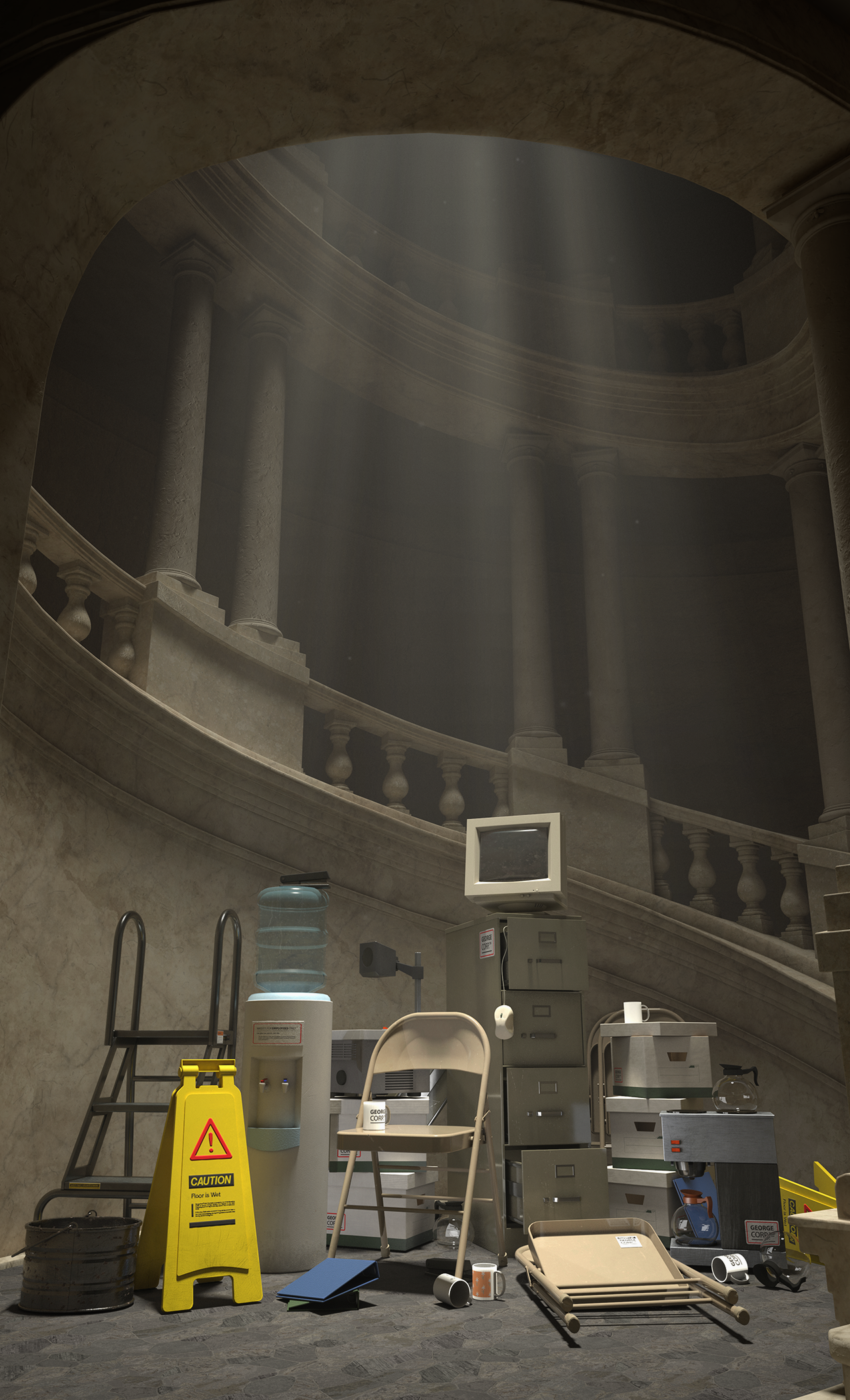 For this final college project, I wanted to compose contradictory elements in a manner that spoke to my experience growing up in Winnipeg, Manitoba. To do this I decided to pair modern, yet out-of-date, discarded office goods with Renaissance era Italian architecture, in the form of Borromini's Helicoidal Staircase.
There were a number of influences that contributed to the making of this project. Below are the most important.
Growing up in Winnipeg I've become accustomed to the juxtaposition between old and new. Many of the buildings that make up Winnipeg's downtown are protected historical sites which have either been carefully preserved, or else left to dilapidate for economic reasons. This has led to a variety of fun combinations within the city like fitness clubs and technology colleges housed in historic buildings.
One of my favourite Winnipeg findings was a pile of outdated office furniture discarded at the bottom of a decorated staircase at the Manitoba Legislative Building.  
The Eco e Narciso Exhibit at the Maxxi and Barberini Corsini galleries was a great influence for this piece. This exhibit combined the works of old masters and contemporary artists, situating these pieces within the architecture of the Renaissance era Palazzo Barberini. 
This combination of juxtaposing elements allowed for a greater potential for storytelling, each component giving context to each other. This is something that I wanted to emulate in my own project.
The Palazzo Barberini is also home to Borromini's Staircase, which is the staircase I attempted to recreate as an environment for my pile of office discards
.
The first step in the modelling for this project was to gather as much information as I could on Borromini's Staircase. Very luckily I found a website containing many of the staircase's measurements. This website has since been taken down, but I was able to use its information to figure out the remaining measurements.
The staircase itself consists of a base piece, and another stackable section that can be duplicated infinitely upward, all modelled in Autodesk Maya.
Projected tileable textures were used to surface the stairs.
The staircase portion of this project was also featured in M

aster of Architecture student, Jonas Bø Cassel's project entitled 
Parsifal
. 
The pile of discarded office furniture and supplies was modelled from a combination of real-life objects from my own workplaces and classrooms.
​​​​​​​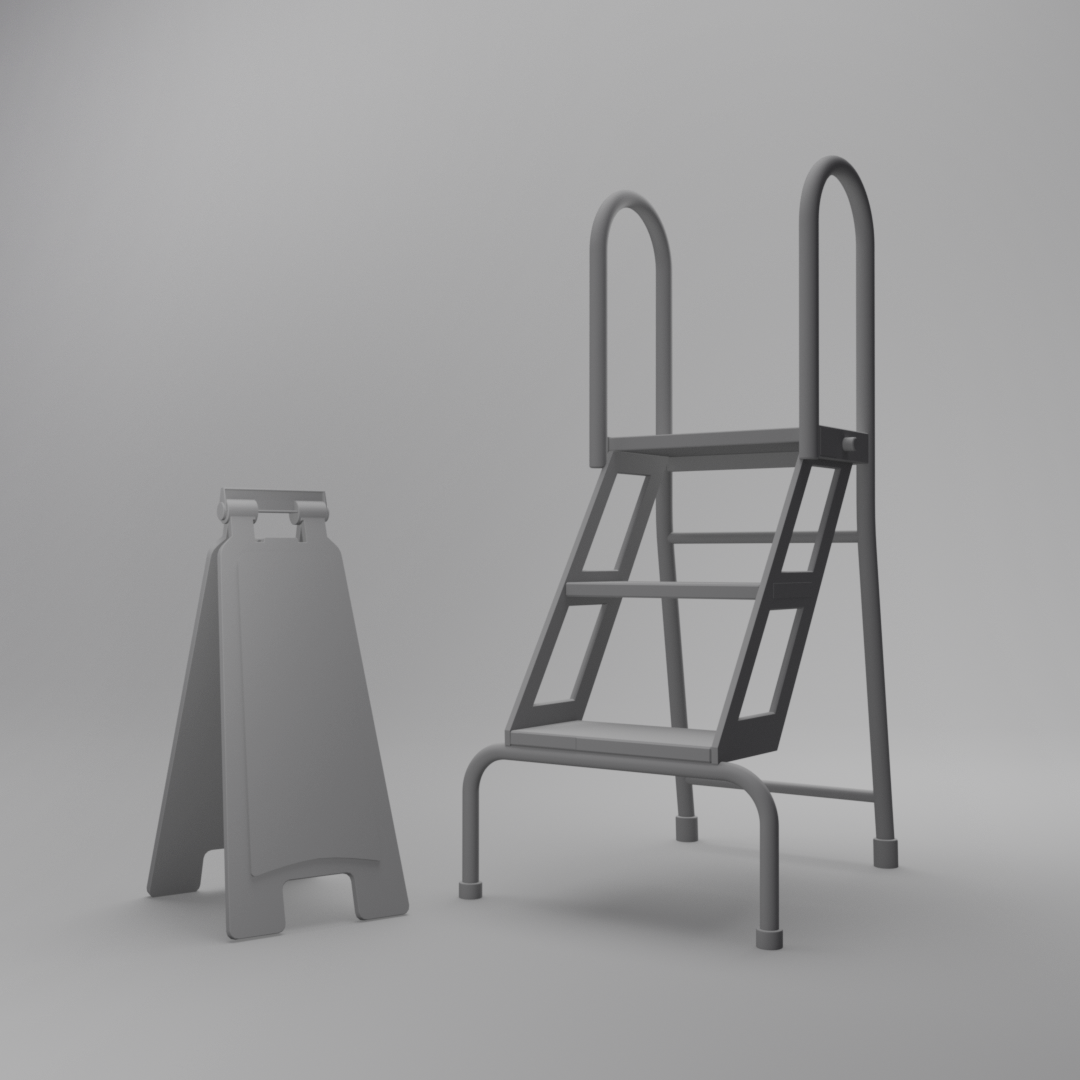 The final render was done using V-Ray. The nature of the staircase allowed for a very simple lighting setup largely provided by a single area light positioned above the pile.
This render was taken into Photoshop for compositing, colour adjustment and for some finishing paint-over detail.